Hey — Tola here. I'm delighted to welcome you as a Paid Member of Marmalade, where exclusivity meets curated excellence. As a subscription-based platform, we have one purpose: to bring you the crème de la crème of content and unforgettable experiences, with an African flavour.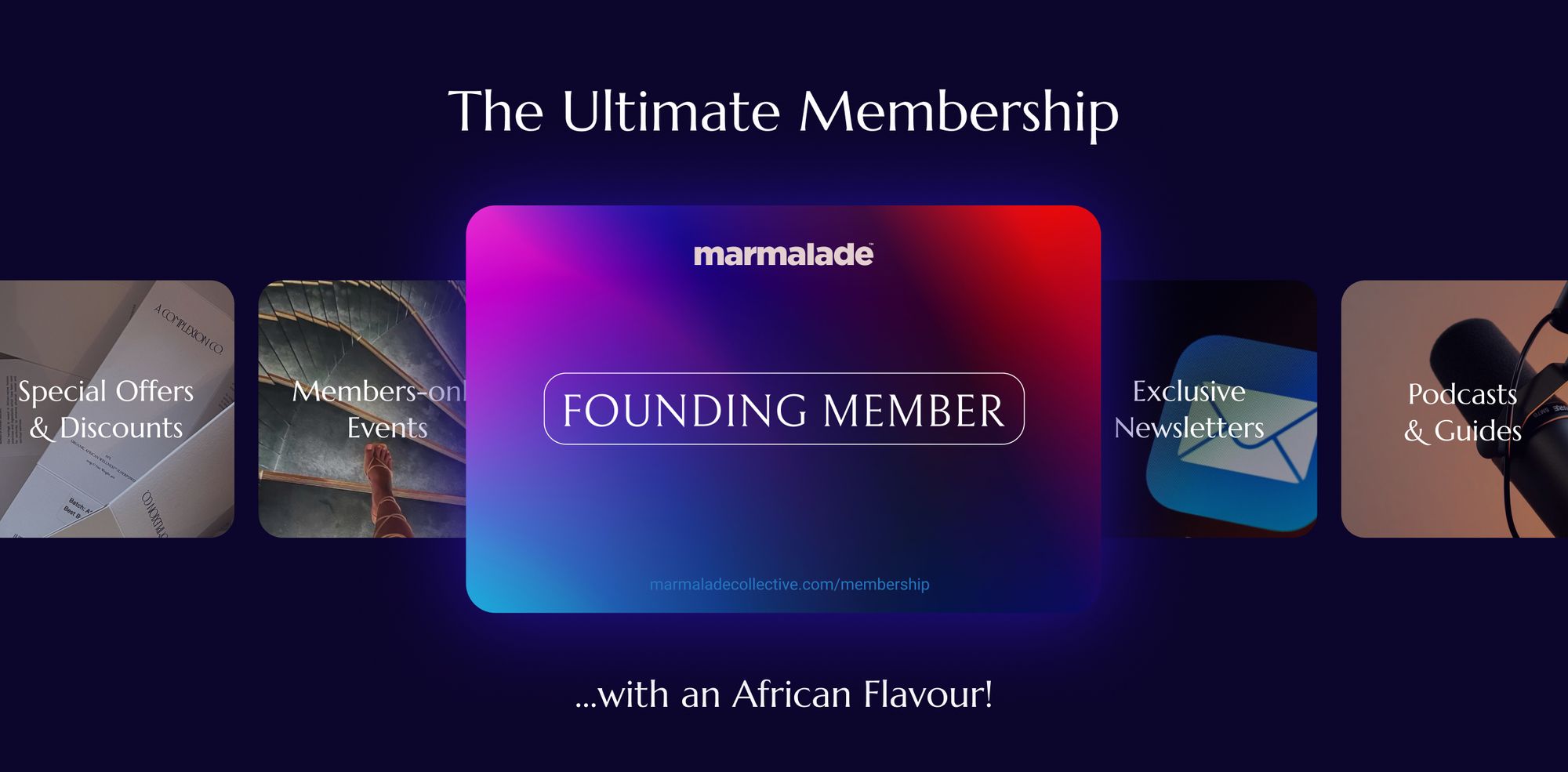 Your Membership
Your Marmalade Membership gives you access to premium content and exclusive events and offers including;
Our Mission
"We're on a mission to build a new mainstream shaped by Africa's culture, stories and emerging brands. We will realise our mission by educating the world about Africa(ns) through content and experiences brought to life in a manner that resonates." – Founder
We believe Africa's culture and stories are its most valuable asset. But despite the growing consumption of African music, fashion and entertainment by the global mainstream, there are still negative and incomplete perceptions of Africa(ns). We believe having new African perspectives in the mainstream will change the continent's image for the better. Thank you for supporting our mission!
and finally…
Don't hesitate to get in touch if you have any questions. I can't wait to meet you soon. Follow us on @marmaladecollective across all social media channels.
🗣️
To stay in the know, add hello@marmaladecollective.com to your address book/contacts. This ensures our emails don't end up in your spam or junk folders.
Tola Alade
Founder