WE ARE SOUL partners with Marmalade Collective and the JCDecaux Community Channel to unveil their hailed project ILẸ WA - the UK-wide campaign celebrating culture and heritage this. The community-based platform will showcase the captivating collection of 41 global contributing creatives on hundreds of billboards across the country.
ILẸ WA transcends a book, a film or a phrase; it binds us. It is to inspire all of us to continue to uplift our community, our culture and to evoke joy, creativity and free expression. This, for our people and our land. ~ Itunu Para-Mallam
You are invited to join them in celebrating this fusion of art and culture as this unprecedented UK Black History Month collaboration is set to make unforgettable history this year.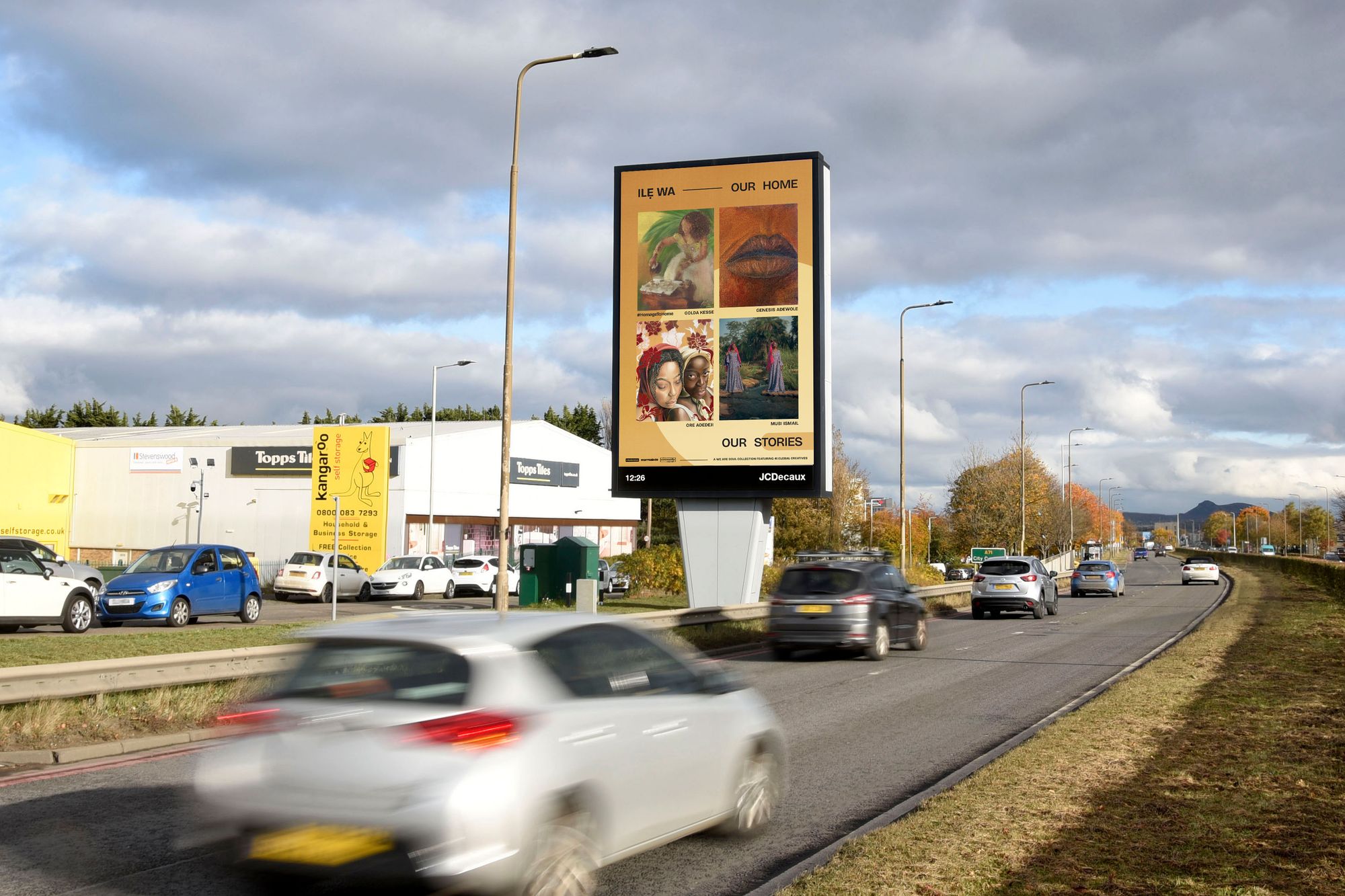 October favours ILẸ WA's profound and meaningful collection of photography, art and poetry. This partnership is predicted to deliver an impactful campaign.
Curated in-house, this unique project celebrates the artistic excellence of the African and Caribbean photographers, artists and poets, while serving as a philanthropic endeavour, through a captivating blend of visual art and storytelling.
Flashback to that mesmerising night at The Black Gaze experience, hosted by CreateIRL at the iconic National Gallery, Trafalgar Square. It was there that I was captivated by the 'ILẸ WA' short film. A true testament to stories, art, and creativity deeply rooted in culture. That magical night was just the beginning! ~ Tola Alade. Founder, Marmalade Ventures
In 2017, WE ARE SOUL partnered with Nigerian based NGO, CWEENS, and they connected them with three girls who required educational and financial support. There has since been the need to continue this important work through intentional and creative ways. The ILẸ WA project, short film and self-published book was curated to support this initiative.
Join the conversation as our community grows! #HomageToHome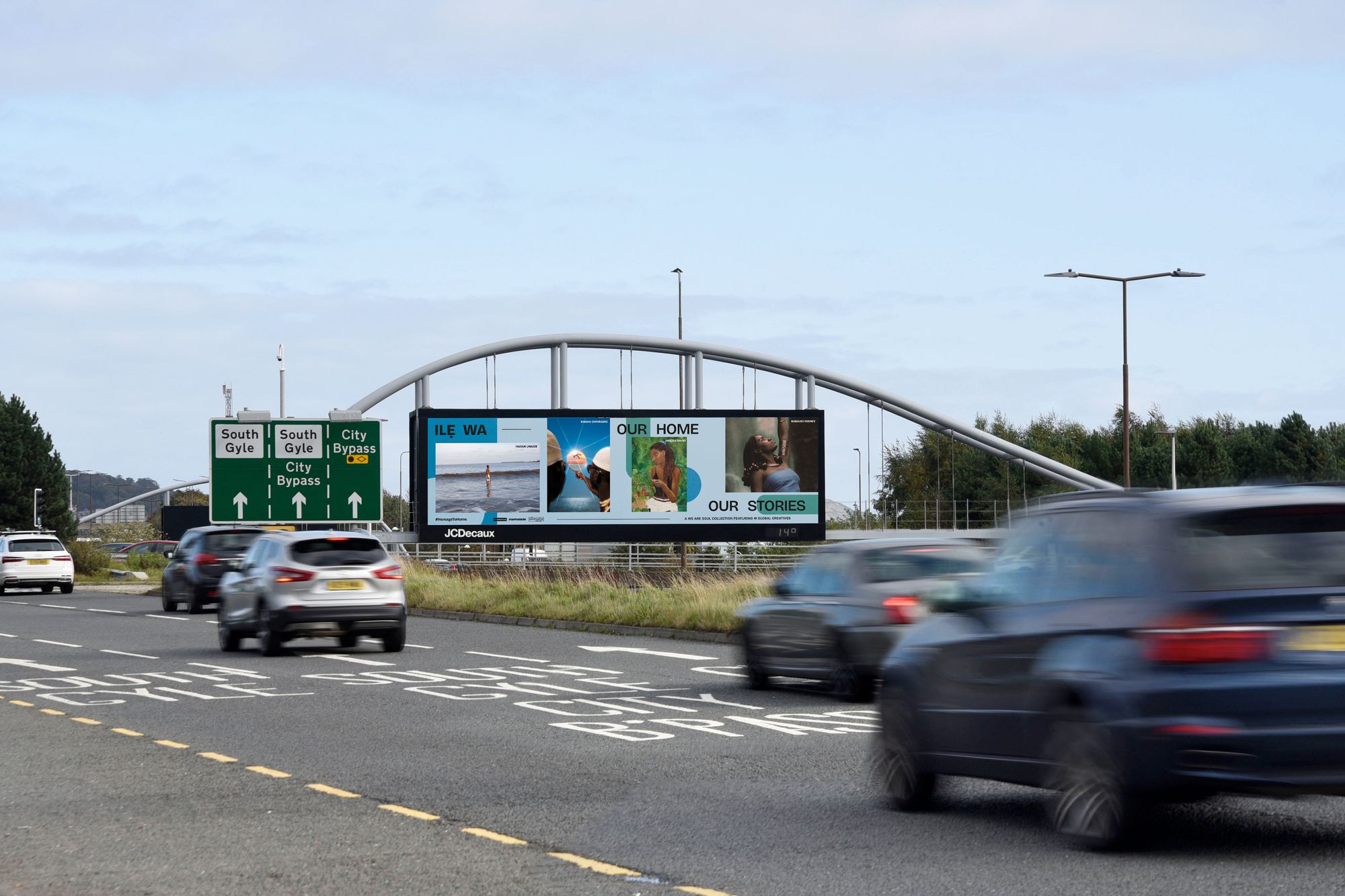 Working on the creative direction and graphic design alongside the WE ARE SOUL team for the ILẸ WA x JCDECAUX campaign was an exciting opportunity. ~ Shenell Gallimore, Graphic Designer and Digital Art Director
Watch: ILE WA Short Film
---
Listen: ILE WA Playlists
---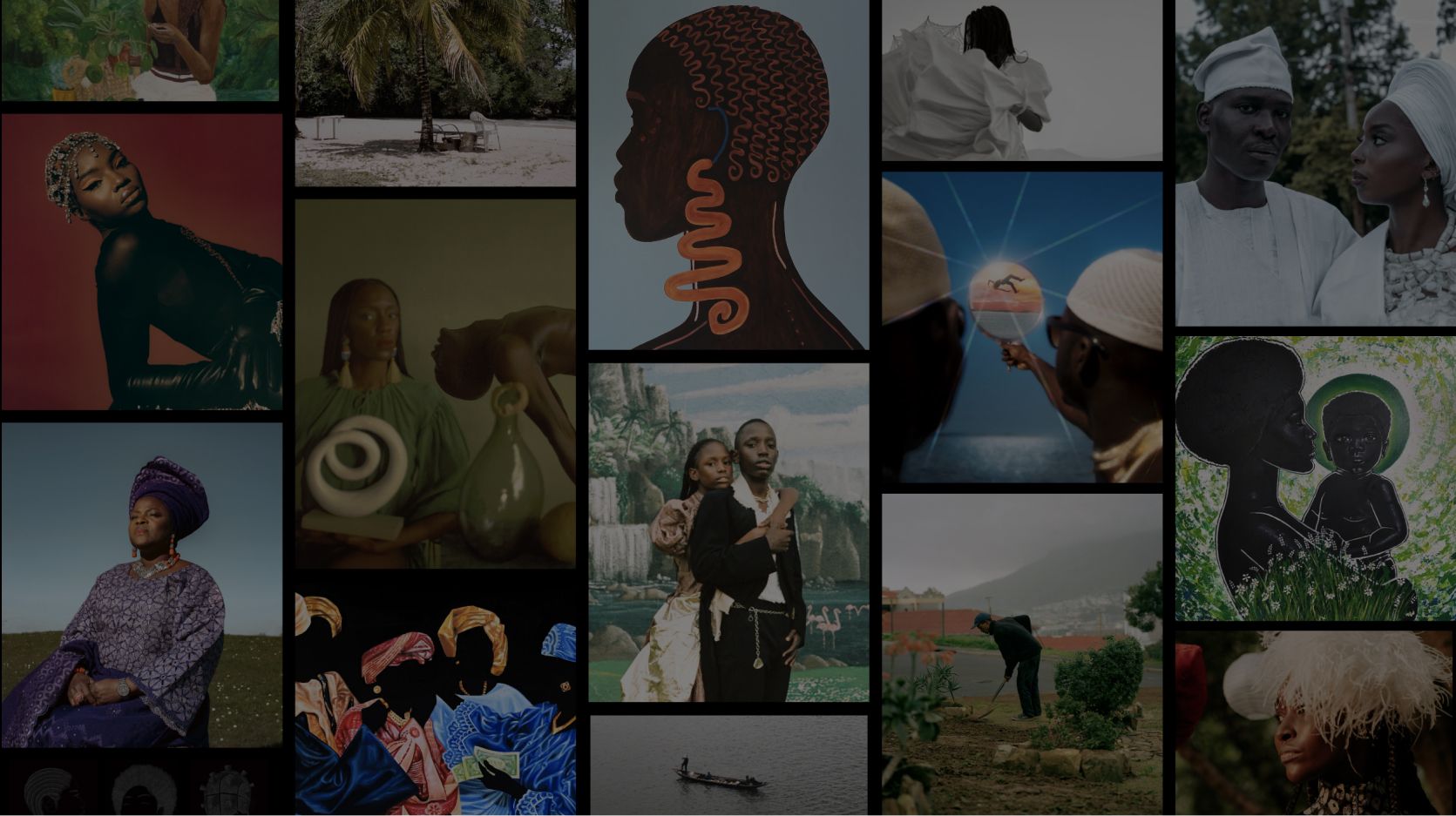 ILE WA Billboard Campaign
Amplified throughout October, across JCDecaux's network of large format billboards and digital screens, all over the UK
Discover More
We are delighted to be supporting Marmalade Collective to bring this powerful campaign to a national audience during Black History Month. The JCDecaux Community Channel was launched to open up access to Out-of-Home to communities and charitable initiatives and I look forward to seeing this campaign up on the streets. ~ Chris Dooley, Head of Social Impact at JCDecaux UK
About WE ARE SOUL
WE ARE SOUL is a trailblazing, diversely creative, women-led creative agency and production house at the intersection of alternative music, art and diverse narratives.
They offer an alternative music and art platform with a niche focus on genres like Lo-Fi and Neo-Soul. They curate outstanding visual and sonic experiences, widely celebrated campaigns and other specially tailored projects to engage and connect with their global community of artists, musicians and fans of alternative art and music.
WE ARE SOUL's collaborative spectrum spans across many creative spaces, forging influential partnerships with some of the trailblazing luminaries in creative spaces, joining forces with talents like Tay Iwar and Jordan Mackampa, and interacting with some of the industry's sought after figures such as Phabo, Alex Vaughn, Shae Universe and Elli Ingram, and many others. From portraiture painters to digital gallery owners, they champion those who harness their art to tell distinctive and extraordinary stories - noteworthy narratives that are deeply loved and appreciated by their community..
As an alternative music and art community-based platform & creative collective, we tell meaningful stories through activations and visual campaigns.
For more information about the ILẸ WA project and WE ARE SOUL, please visit our philanthropy page
MEDIA & PRESS
Please direct all media and press inquiries to Tiffannie Roberts
Follow WE ARE SOUL
Instagram | Twitter | TikTok | LinkedIn | Spotify | Pinterest
---
About MARMALADE COLLECTIVE
Marmalade is a digital media company on a mission to build a new mainstream audience shaped by Africa's culture, stories and emerging brands. Marmalade operates through two key ventures; Marmalade Collective and Orange.
Marmalade Collective is a dynamic media and membership platform bringing Africa's culture and stories to life through premium content, events and unique experiences. Through Marmalade Collective, they want to redefine the mainstream by celebrating and amplifying the rich tapestry of African culture - with a commitment to fostering a global community.
Orange is the creative agency connecting the dots between culture, content, community and commerce for brands who want to tap into the cultural wonders of Africa(ns). Orange has worked with clients such as BAL, Hennessy, Everyman Cinema, Unilever and many more.
MEDIA & PRESS
Please direct all media and press inquiries to hello@marmalade.ventures
Follow MARMALADE COLLECTIVE
Instagram | Twitter | TikTok | LinkedIn | Spotify | YouTube
---
✍️
Written by Bethel Haimanot